About the House of Seven Generations

---

This virtual museum site allows Indian and non-Indian communities to learn about and appreciate the cultural and historical lifeways that came before the present time by viewing imagery from those times. The history of our people is being preserved for generations to come as we convert written, pictorial and audio recordings of our history into digital format.

This site makes selected aspects of our culture and history accessible from anywhere on the globe with the click of a mouse. It is our hope that this site will reconnect the current generations with our cultural roots and allow a glimpse into the rich history of the Jamestown S'Klallam people.



---

Click the links below to learn more about the
House of Seven Generations Project: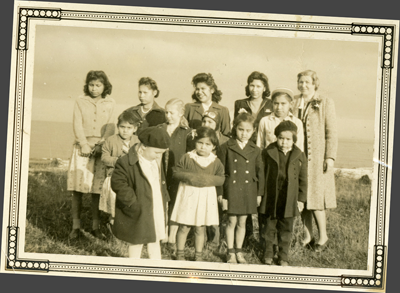 "We have always planned for the next seven generations; by storing information digitally we can preserve our thoughts and products, tangible or not, for the next seven generations.

The exhibits from these collections give present and future generations a sense of pride, stories to learn from, and a chance to bring knowledge from the past into the future."
- Khia Grinnell (Prince Family)