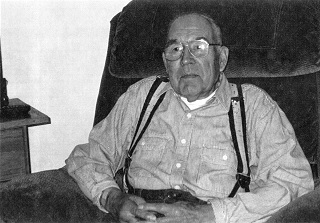 (Top) DeEtte William "Bill" Broderson, (Bottom) Carrie Broderson holding DeEtte William Broderson.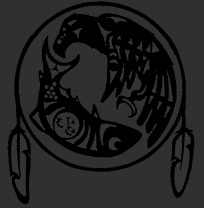 DeEtte William "Bill" Broderson

Born:
June 18, 1921 in Everett, Washington
Parents:
William Alfred Broderson and Dorothy Twiggs Broderson
Maternal Grandparents:
Charlie and Ellen Porter Twiggs
Great Grandmother:
Mary Porter "Little Mary," Hi Ye Nah
---

Sharing Our Memories Audio Clips:
---


There was a doctor there when Bill was born and his Dad "Bill" helped him. He thinks he might have been born at home. "They called me 'baby' for years."

His Twiggs grandparents had a farm at Port Ludlow or Beaver Valley and from there they moved to Irondale. After Irondale they moved to the "rock" at Chimacum where he used to visit them. "You can see the rock from Chimacum School. It's a big rock." They used to go to school with some of the Patsys.

The next move was to "remote Eaglemount so he (father) could bootleg. They made a little moonshine in Irondale but it wasn't too good a place there, too many people." They had a few cows, two horses, a couple race horses too, and sold sour cream there.

The next move, in 1928 when he was seven-and-a-half years old, was to Center where he attended school in Chimacum and finished high school there. He lived six miles from the school and went to school on a bus that was open and had no windows, just shades that rolled up and down. At Center "I used to have to milk cows and everything there was to do on the farm" including gardening. Out in the woods he picked wild blackberries.

He and his friend, Matt Lorenzen, made a dugout canoe when he was about twelve. They wanted a place where they could use it so they dammed up the creek to go swimming and use the little dugout they made. "When we dammed the creek up it broke loose and took the neighbors milk out they had in the creek to keep it cool." It was in ten gallon milk cans.

Another time when he was about ten Bill and Matt went out and got cascara bark to sell. "We wanted to dry it out fast so we had to build a little shack. We put a little stove in it and filled the stove full of bark. The bark swelled up evidently and damaged the stove and burned the cabin down."

Bill tells about one time when he was twelve when the folks were gone. They had a little yearling calf and an old buggy. "We put a sack over its head so it wouldn't get excited and hitched it up to the buggy. Then we pulled the sack off and jumped in the buggy and a way we went down the hill, around the barn and we fell off. The cow hit the barn with her head and knocked her out. We thought we killed it. Finally it got up." The folks never knew.

When Bill was a teenager, he was a baseball pitcher and "fanned out" nineteen batters one day in a game with Port Townsend.

Bill Broderson passed away in 2007.