Treaty Rights & Resources
---
Fishing
One of the primary responsibilities of the Jamestown S'Klallam Tribe's Natural Resources Department is management of the Tribe's fish resources in conjunction with other Tribes and the State of Washington. When the Jamestown S'Klallam Tribe became federally recognized in 1981, the other Point No Point Treaty Tribes welcomed Jamestown into an established fishery management organization. Fisheries management is focused on stock status data collection, development of scientifically based management plans, organized conduct of harvesting activities, enforcement of rules, and enhancement techniques designed to supplement natural production of fish.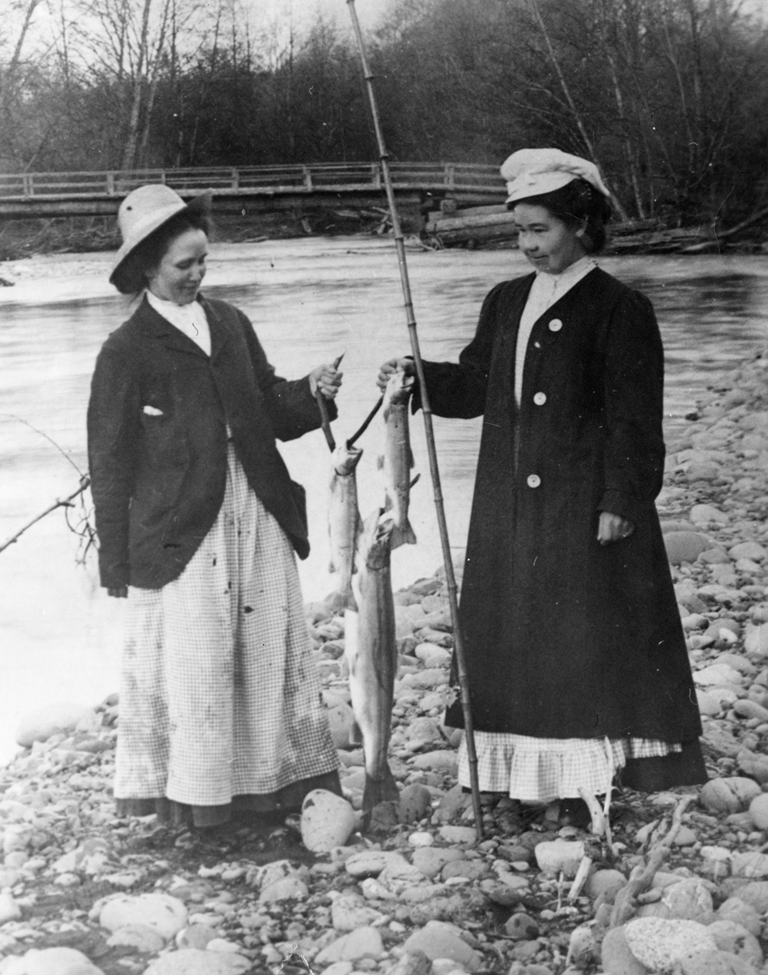 A friend and Lizzy Fleming at the Dungeness River, 1919
Click here to listen to Robert Becker talk about going fishing.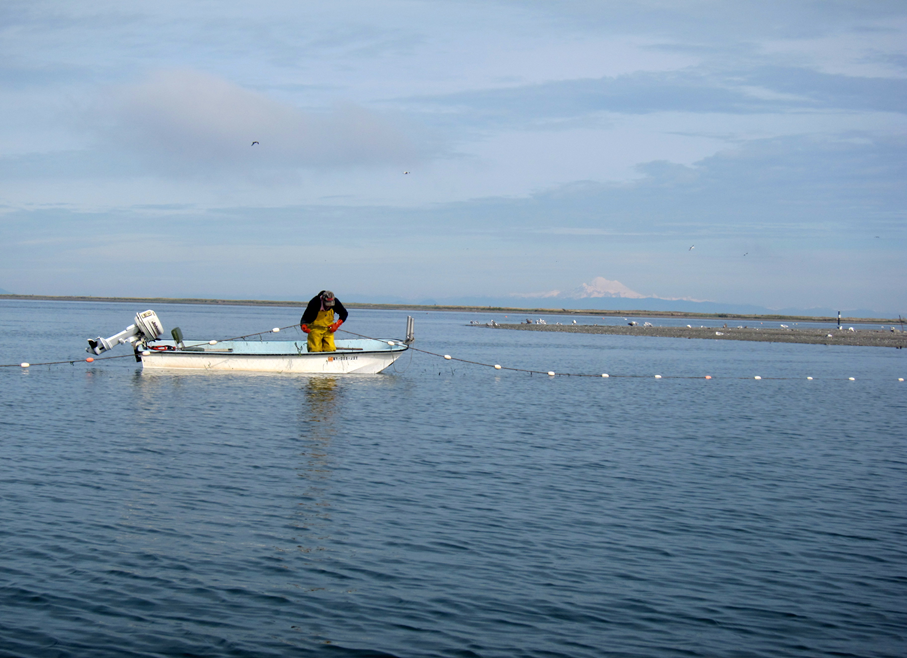 Tribal fisherman Mark Becker checks his net on the west tip of Cline Spit, with Graveyard Spit behind it and Mount Baker visible in the distance. Cline Spit has always been a favorite fishing area for the S'Klallam people and is remains so today.
S'Klallam Salmon Fishing is a lesson plan recommended for grades 5-8
Subsistence fishing is a popular way for Tribal citizens to exercise the Tribe's treaty rights. The Jamestown Natural Resources Department staff would be happy to discuss with any Tribal citizen the range of subsistence opportunities available.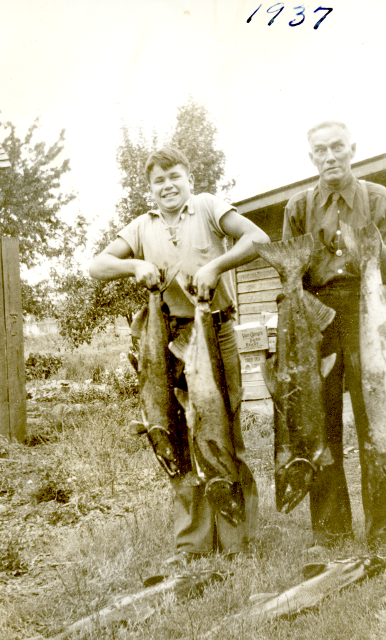 Andy MacGregor and his father George MacGregor, 1937.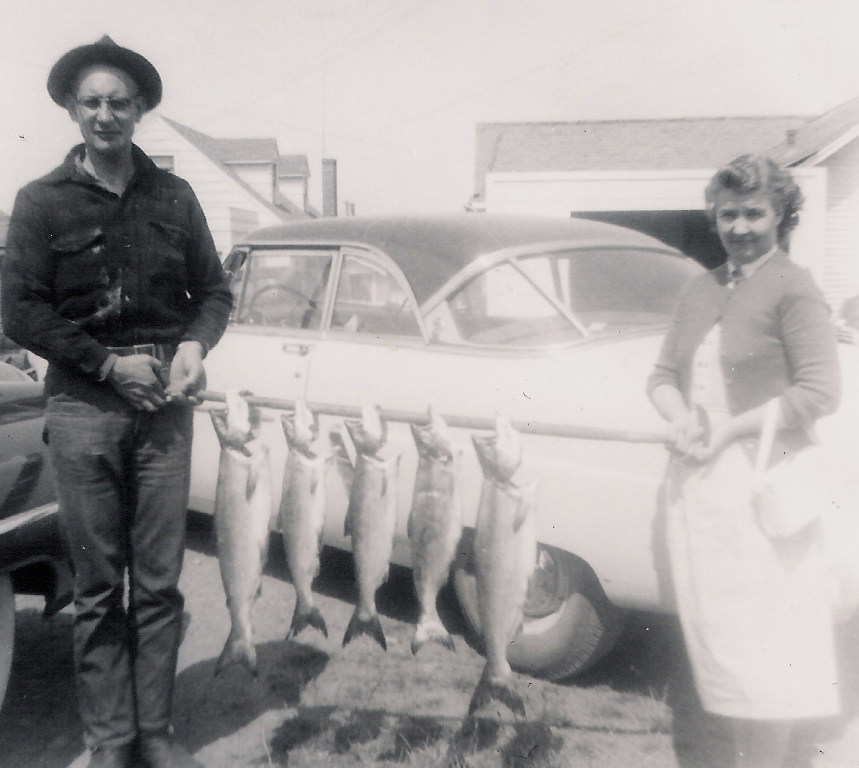 Lyman "Mathew" Ellis and Rachel Ellis