Treaty Rights & Resources
Hunting
Unlike fishing treaty rights, treaty hunting rights have not been adjudicated in federal court. Therefore, disputes between Tribes and the State of Washington are a common element in the natural resource arena. For example there are numerous disputes about what land was reserved by what tribe for hunting. We work with the State of Washington to manage shared wildlife resources but ongoing disputes remain. The Jamestown S'Klallam Tribe has determined its traditional hunting areas. The State of Washington believes its interpretation of the land ceded by the Tribe to the U.S. government is the extent of the tribe's hunting area. Therefore some hunting areas opened by the Tribe to its citizens are not open according to the state.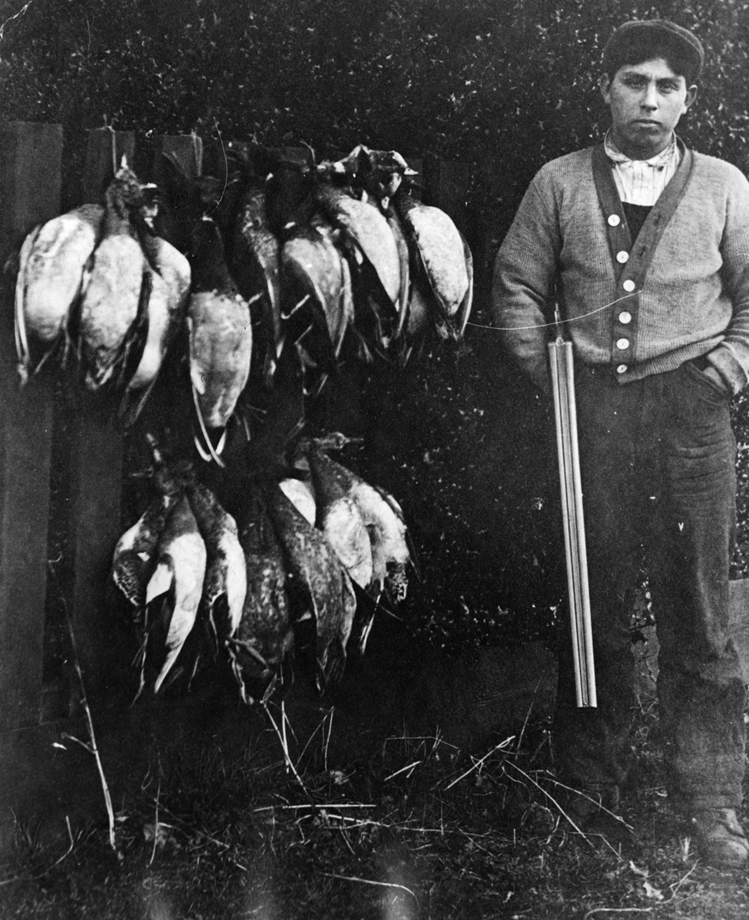 Henry "Hank" Sullivan son of Mary Chubby and Michael Sullivan, Dungeness, WA, ca. 1919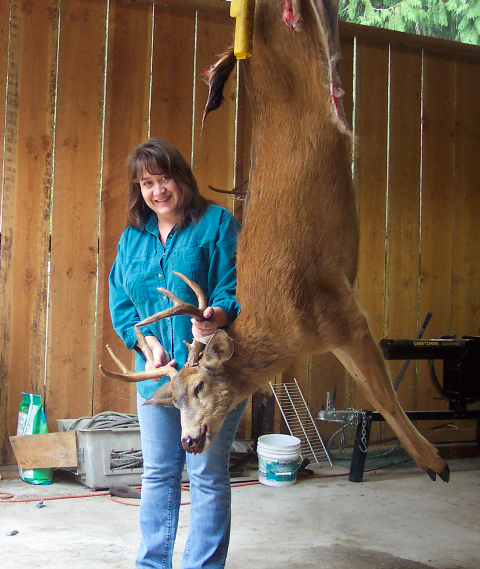 Tribal citizen and Designated Hunter Lori Delorm with a deer she is preparing to cut and wrap for Tribal Elders (2009).
Before the arrival of guns, the traditional methods of hunting ducks and geese were with spears or nets.
S'Klallam Duck Hunting is a lesson plan recommended for grades 4-8.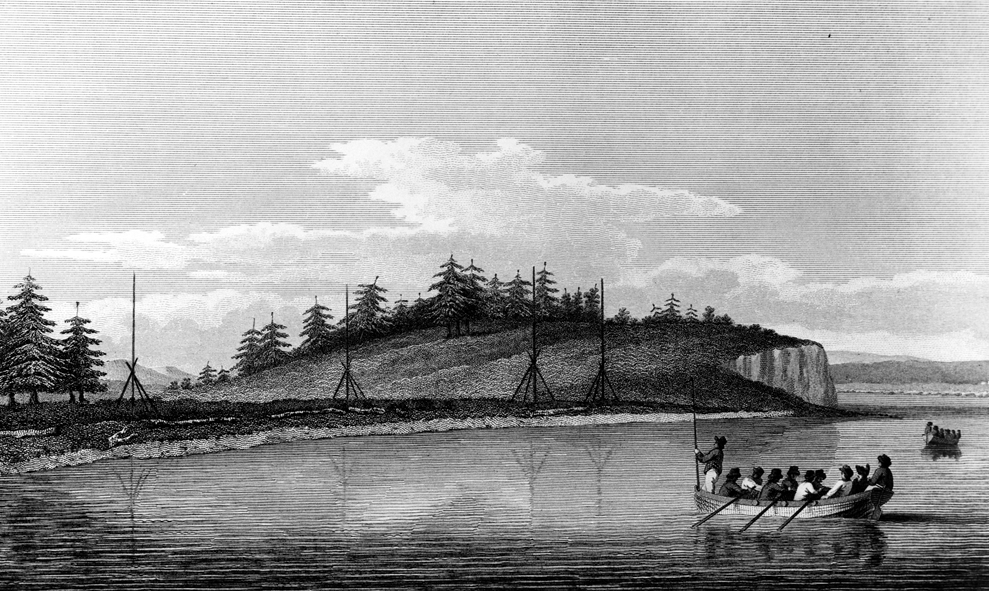 Early etching done of traditional nets for hunting waterfowl. Photograph courtesy of University of Washington Native American digital collection.
The Tribe's Designated Hunter is licensed by the Tribe and under the jurisdiction of Tribal Law Enforcement. Traditionally, the Tribe's hunter would feed not only his own family but also the whole village.
The Tribe continues that tradition by providing game for the Tribe's Social and Community Services Elders' Program.