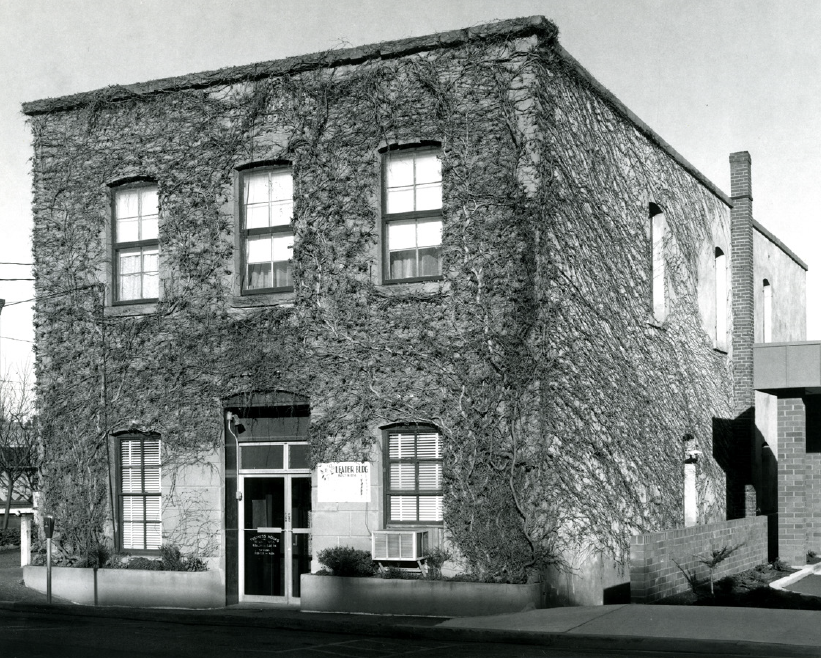 The Fowler Building in 1978, covered in Virginia Creeper.
From the collection of the Jefferson County Historical Society [2005.54.17qq]
Port Townsend's first stone building was completed in 1874 for Enoch S. Fowler. It served as the Jefferson County Courthouse from 1880-1892 (and was also used as a store, performance hall, Masonic Temple, seamen's chapel, and, since 1916, home of the Port Townsend Leader).
Fowler was a ship captain who transported Governor Stevens and his treaty negotiators from place to place, including Point No Point in 1855, where Stevens, Fowler and čičməhán (Cheech-ma-han) convinced the Natives to trust the whites and affix their "X" mark to the Treaty. Under considerable pressure, the tribes ceded their rights to nearly 440,000 acres of land, receiving in return a 3,480-acre reservation on Hood Canal, the "right of taking fish at usual and accustomed grounds and stations," and $60,000 payable over 20 years.
When čičməhán died on Indian Island in June 1888, his sons brought his body into town by cedar canoe. Townspeople honored their old friend, who had prevented conflict to save his people, by laying his body in state in the Fowler Building's main parlor for two days, where settlers paid their respects prior to his burial at Laurel Grove Cemetery.