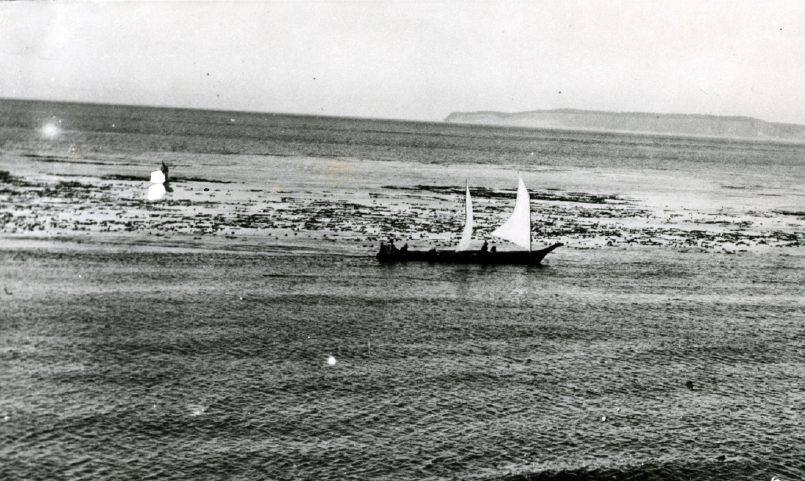 From a Port Townsend Leader article dated 9-5-1935: "These canoes were once quite common sights on Puget Sound, say old timers... this was an old time war canoe under sail, crossing the harbor headed for Scow Bay..." From the collections of the Jefferson County Historical Society [2005.78.20]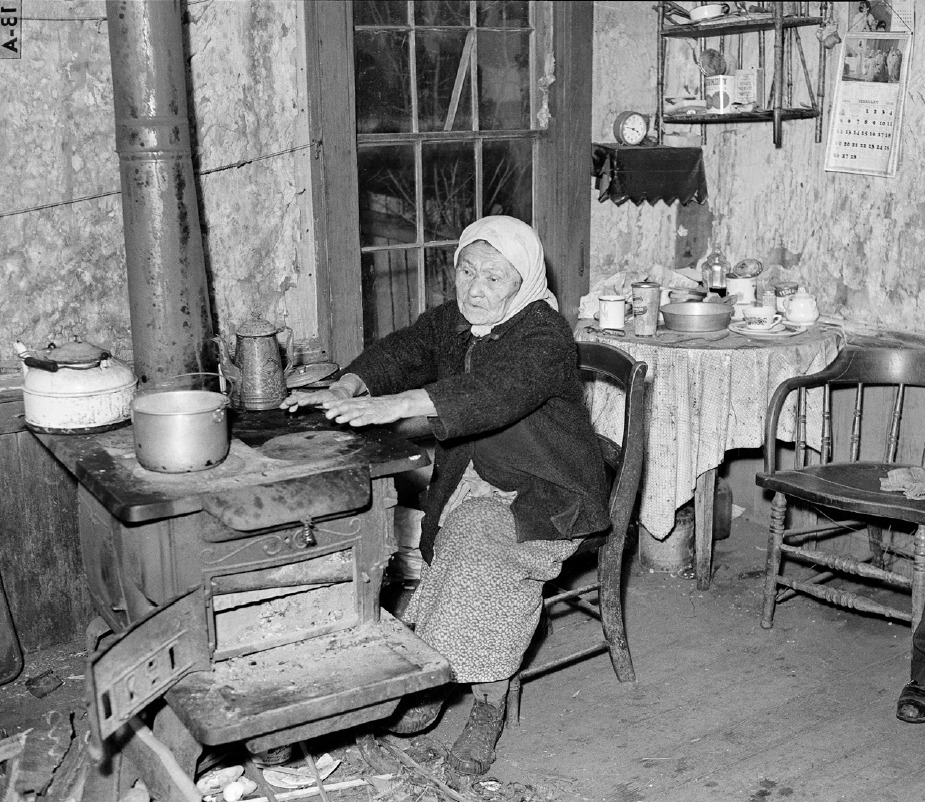 Louise Butler in her home, published Feb. 26, 1939. Photo courtesy of the Museum of History and Industry, Seattle Post-Intelligencer Collection, Image # pi23826
Point Wilson is in Fort Worden. Fort Casey, Fort Worden and Fort Flagler together were known as the "Triangle of Fire," a trio of strategically placed fortifications defending the entrance to the Puget Sound at the turn of the 20th Century.
This area was known in S'Klallam as čixwəqsən or qám' qəm', or k'ɬ'mk'ɬ'm in Chemakum. kakåntu relates to the name of the woman who married a black fish, and the area around Point Wilson. Now the location of a lighthouse in Fort Worden State Park, the area was once the site of seasonal Chimacum and S'Klallam camps, and the location of a clamming beach (evidenced by shell middens discovered here). The currents off Point Wilson are still treacherous.
The Blackfish Story (from The Papers of John Peabody Harrington in the Smithsonian Institution, 1907-1957; vol. 1.), as told by Louise Adams (aka Webster, Butner, Butler, Bittner) and her daughter-in-law Emily Webster (Port Gamble S'Klallam):
There is a whirlpool on the side of this lighthouse point. Some people from Hadlock were over at K'l'w'l''m, and a girl there met a monster (he was a shark and she did not know it). She fell so madly in love with him that she used to go down through that whirlpool to visit him. She used to come back at times to visit her folks at Hadlock. When she would come to visit her folks, she would bring home all varieties of food from the bottom of the bay; big swells would come ashore with her, and it wasn't until kelp was growing on her forehead that her father told her not to come back any more. Before that, her folks had permitted her to come, for she had brought them food at times.
According to S'Klallam tradition, this woman continued to provide for her family in the form of large amounts of seafood stranded on the beach following high tides, which the Tribe would then gather.